These are the best websites to join if you'd like to get paid to test products.
Product testing can be defined as a process in which consumers test new products and report their feedback to the product developers. Most commonly, these services are offered by online market research firms that specialize in consumer surveys and product testing.
In exchange for providing their feedback, participants are rewarded by the product they tested, samples, or, less commonly, with cash incentives.
The product testing process generally includes two steps: sample selection and actual testing. In the first step, services provide their subscribers with an opportunity to become product testers by selecting the right samples for them based on their demographics, lifestyle, or interests.
The second step is conducted after the consumers receive the samples in which they have to use the products and give feedback about their performance.
If this sounds like something you might be interested in, you are in luck. The product testing industry has been growing rapidly in recent years due to the increased demand for consumer feedback from businesses worldwide. The trend is also fueled by several other factors, such as the growing number of online market research companies that offer these services, and the increasing popularity of free samples among consumers.
That being said, the market is also getting increasingly oversaturated. There are sites out there that are, simply put, time sinks that reward you with nothing but spam. Thus, we decided to test some of the most popular product testing sites to see which of them are actually worth your time and effort.
A note of caution before we proceed – remote product testing is not something that can provide you with a legitimate main income. Even the best product testing sites with the highest rewards will not provide enough monetary value to cover the common living expenses.
However, if you go in with realistic expectations, product testing can be one of the most rewarding side hustles out there.
Without further ado, these are the 9 best product testing sites for 2021:

BzzAgent
Verdict: A reliable product reviewing platform for people with a considerable social media following. The payments come in the form of free products from well-known brands. In addition, you will get points that can be redeemed for various gift cards. BzzAgent does not pay in cash.
Established in 2001, BzzAgent is a market research platform based in Boston, USA.
The collaborations with some of the largest brands in the world and their great reward system has made BzzAgent one of the most popular choices for freelance product testers.
BzzAgent works by sending their users invites to "BzzCampaigns". An invite to a campaign means that you will get a free product, which you will then review on your social media. You will create "buzz" for the product you test, which is where the name "BzzAgent" comes from.
In reward for hyping a product you test, you will get points that can be used on My Points (a separate platform). These points can be redeemed for various gift cards of major online shops such as Amazon.
At first, this kind of reward system might not seem that tempting. But, when picking the best product testing sites, you should always take the average monetary value of the products into consideration.
For example, users of BzzAgent have reported reviewing items like perfume bottles that go for $100 in retail. Not a bad bargain for posting a quick review on your social media.
It takes some time and effort to build up your profile in BzzAgent. But, in the long run, it is still easily one of the most profitable sites for people interested in product testing.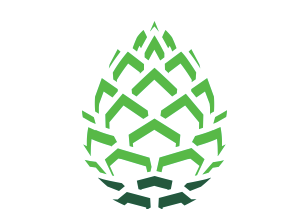 Pinecone Research
Verdict: Pinecone Research offers some of the best earning opportunities for remote product testers. However, it is an invite-only site that does not always accept new members. Bookmark the sites that are known for offering sign-up links, as the Pinecone membership is still worth it in 2021.
Pinecone Research, in operation since 1998, is one of the oldest product reviewing sites on this list. The company was founded by Nielsen, arguably the most famous marketing research firm in the world.
Pinecone Research is a reliable site with plenty of earning options for people looking to earn a side income by doing surveys and testing products.
That being said, becoming a freelance product reviewer at Pinecone Research is not the easiest of tasks. It is an invite-only platform and you can only work with Pinecone if you fit a specific demographic profile.
The sign-up process itself is simple and free of charge. So, it is well worth a crack. Just don't go in with any expectations of instant work. Even if you do manage to get an invite directly from Pinecone, you will probably have to wait for a while. That is if you get an invite at all.
Luckily, there is an easier way – an invite from a third party. A third party can either be a member of Pinecone Research or a website affiliated with the platform. For example, occasionally check out the full review of Pinecone Research on SurveyPolice, as they regularly host sign-up links on that page. Also, look for Reddit threads and various forum posts on Pinecone Research, as sign-up contacts are also known to pop up in such places.
It takes some work, but the Pinecone Research membership is well worth it.
The product testing opportunities are very consistent and you only need to fill a quick survey to complete the test and get paid. Plus, Pinecone membership will also give you access to some of the most well-paid surveys available online.

Clicks Research
Verdict: Clicks Research can pay well, but it takes time to build up your profile before you can start testing products. You have to be willing to put your time into taking surveys.
Clicks Research is a UK-based website in operation since 2003. The site is owned by Ayrton Franchise Ltd, a market and social research firm with an extensive client list containing the likes of Boots, Marks and Spencer, and Body Shop.
Despite being based in the UK, Clicks Research offers freelance work globally. As long as you are 18 years old and have internet access, you are eligible to work with them.
You will have access to 2 types of freelance work on this site – completing paid surveys and doing product testing. Completing the surveys rewards users with Clicks points.
An individual survey will pay anywhere from 25 – 200 Clicks points.
Once you have accumulated 2500 Clicks points on your profile, you can redeem £25 for these points.
With all this talk of points and paid surveys, Clicks Research is also a very solid choice for product testing. They only work with reputable brands, which means that you will only be receiving quality items. Some of which are yet to enter the general market.
However, it takes some time to start receiving free products – you will have to build up the reputation of your profile by…you guessed it, taking surveys.
All things considered, Clicks Research is a solid pick, but the site is not for everyone. If you want to skip the surveys and start receiving free products immediately, this site is not for you. However, for those who do not mind filling an occasional survey, Clicks Research would be a great choice for getting started in product testing.

I-Say
Verdict: One of the cleanest survey sites online. If you do not mind sharing information about your consumer experience through surveys, I-Say is one of the most reliable options out there.
i-Say is a UK-based website that is founded and run by Ipsos, the third largest survey-based research firm in the world.
So, once again, we are looking at a site that will pay you for completing surveys. Occasionally, i-Say will also send you products to test, but according to most reviewers and our own experience on the site, receiving products is very rare. Instead, i-Say will gauge your opinions on products, brands, and entertainment providers you know anyway. Think massive brands like Colgate, Gillette, Starbucks, Disney, etc.
These brands are chosen by the demographic profile that you will fill as you join the site.
If you are worried about spam, then know that by far the biggest strength of i-Say is how clean both the app and the site are.
Anyone who has ever tried their hand at paid online surveys knows the frustration of going through pop-up after pop-up of spammy surveys that pay next to nothing.
Well, i-Say provides their surveys directly from Ipsos, so the spam problem is solved – in an i-Say survey, you will never be redirected to third-party sites of considerable quality.
As you complete surveys, you are rewarded with points. Occasionally, you will also earn points for reaching Membership Milestones such as being an active member for 3 months.
The points can be redeemed for cash, various gift cards, merchandise, and even charitable donations.
As far as paid survey sites go, i-Say is one of the best options out there. It pays above-average, the surveys are consistent, and the reward system is very flexible.

Influenster
Verdict: The king of product testing in the beauty niche. If you have an interest in self-care and a large social media following, Influenster is easily the best option to start conducting remote product tests.
That being said, Influenster leans heavily towards the beauty niche. If you are not interested in beauty products, this is not the right site for you.
Established in 2010, Influenster is arguably the biggest product reviewing platform in the beauty niche.
But, despite its cultural influence and reliability, this site is not for everyone.
For one, Influenster is all about social media. So, if you are not active on any social media platforms, your chances of receiving and testing free products are nearly zero.
Second, despite being advertised as a platform that conducts tests from products of all categories, Influenster has firmly established itself in the beauty niche. Thus, if these kinds of products do not interest you, I suggest choosing a different product testing site.
For those interested in becoming a product tester at Influenster, allow me to explain how the platform works:
Get the Influenster app.
Sign up and fill out your demographic profile. As always, the more details the better. Note that you can also upload a profile picture on Influenster. You should use this opportunity, as a profile picture will further increase your chances of getting freebies.
Fill your snaps. Snaps are short questionnaires that further help Influenster get information about you. Always complete these surveys on time and be as specific and honest as possible.
Connect Influenster with all your social media accounts. The more social media savvy (number of followers, number of different platforms, etc.) you are, the better your chances of receiving free high-quality items.
Fill your reviewer profile. Again, be as specific as possible about the products you use and would like to test.
If your profile matches with a product, you will be sent a VoxBox that you will then review on your social media. The price range of the items found in the VoxBox vary greatly – you can get anything from a $30 skincare set to a full-sized perfume bottle worth hundreds of dollars in retail.
As far as pure monetary value is concerned, Influenster is still one of the best product testing sites in 2021. That being said, this site is best for a specific demographic niche – a social media savvy young person with an interest in beauty and self-care.

Product Testing USA
Verdict: One of the best product testing sites if pure monetary value of the items is concerned. That being said, the pool of testers is chosen completely randomly. But, since it takes only a couple of minutes to sign up, I would still advise taking the opportunity.
If you are from the UK, USA, or Australia, Product Testing USA is another product testing site worth checking out. They do not pay in cash, but the monetary value of some of the items sent out is almost unparalleled in the freelance product testing world.
To give you an example, some of the items sent out for testers include games like Cyberpunk 2077 or even video game consoles like Xbox Series X/S.
The process of becoming a tester at Product Testing USA is very simple. All you have to do is sign up to the site, select an item you are interested in reviewing (you can select multiple items if you wish) and wait to be chosen.
If you end up getting lucky, wait to receive the item and review it. Product Testing USA will ask you to provide the following:
A written review (minimum of 500-words
A video review (at least a 1-minute long video)
Some photos
To sum it up, nothing too difficult.
So, where is the catch? Well, Product Testing USA has a policy of selecting their testers at random. And, considering that the competition is heavy, you will need a good relationship with Lady Luck to succeed on this platform.
That being said, it only takes a few minutes to sign up and select the products you are interested in. Definitely not a bad investment of time considering that the payoff might be a goodie worth hundreds of dollars.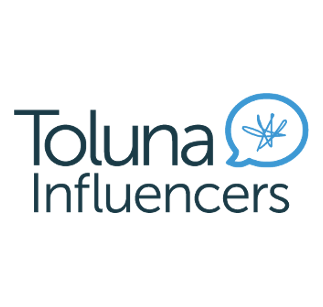 Toluna Influencers
Verdict: A site that gathers your opinions on brands by conducting online surveys. The site features a great reward system – you can gather credits by conducting surveys, playing games, and participating in community content. Toluna is the only product testing site that also offers cryptocurrency as a possible reward
Toluna Influencers, a well-known presence in online survey sites, was founded in France back in 2000. Nowadays, Toluna works with some of the biggest brands in the world, including the likes of Amazon, Sony Music, and Fiat.
With over 21 million users from more than 50 countries, the company also has a massive user base.
Yet again, we have a site that gathers your opinions on various products, brands, and services by conducting online surveys. You provide honest feedback on the products and get Toluna points in return. These points can then be redeemed for cash, gift cards, and vouchers.
At a first glance, Toluna might look like your run-of-the-mill survey site. But, some of the perks of this site are considerable. The main positive point being that the credits come surprisingly fast – not only is the stream of surveys consistent, but the site also awards points for participating in community content and even playing games.
I was also pleasantly surprised to see that Toluna offers Bitcoin rewards. As far as I know, this makes them the only product testing site that offers cryptocurrency as a possible reward.
All things considered, Toluna Influencers is one of the select few survey sites worth checking out in 2021.

PINCHme
Verdict: A reliable product testing site for anyone who wants freebies, yet does not want to spend ages on the reviewing process. The feedback on the items sent are gathered via 5-minute surveys.
Public affiliate partnership available
In operation since 2013, PINCHme is an Australian-born company that has quietly grown to become one of the most popular product testing sites around.
To become a product tester at PINCHme, you need to sign up by providing the site with some information about the consumption habits of your household. Once you are accepted, PINCHme will start offering you various samples. These samples are chosen according to your demographic profile and stated consumption habits.
For example, an avid dog lover might get invited to sample new gourmet dog food. A mom with 3 kids might get invited to sample various toys.
The monetary value of the items varies greatly – previous items sent include anything from single cans of cat food to hybrid bicycles. As always, you need a bit of luck to be picked for the more expensive items.
If you do get picked out, all you need to do is fill out a 5-minute survey on the item and you can consider the reviewing process to be fully complete.
In a nutshell, PINCHme is not groundbreaking by any means, but it is still a reliable choice for someone looking to try out the product testing gig.

UserTesting
Verdict: The most well-known and reliable site for testing digital products. You will have to go through a sample test, but once you get approved, expect to start receiving invites to tests in a few weeks. One of the few product testing sites that pays in cash.
It is next to impossible to write about the best product testing sites without including UserTesting.
This usability testing platform has been in operation since 2007 and has a massive pool of corporate clients. This means that they are also consistently recruiting testers for freelance work.
UserTesting is mainly focused on testing the usability of apps and websites, and this is where you are likely to start. But, as your status on the website grows, you can expect to get invites to product tests as well.
Becoming a product tester at UserTesting will acquire you to take a practice test first. In the practice test, you will go through a set of tasks that will see whether your communication skills and the hardware you use comply with the UserTesting standards. For more details on the Usertesting sample test, feel free to read our UserTesting review for some helpful tips on how to pass the test on your first try.
The rate for the standard test on UserTesting is $10/per 20-minute test. This rate will go up for video interviews and product tests. The payments will be processed exactly 7 days after your test is approved.
All things considered, Usertesting remains the golden standard for anyone interested in testing digital products.